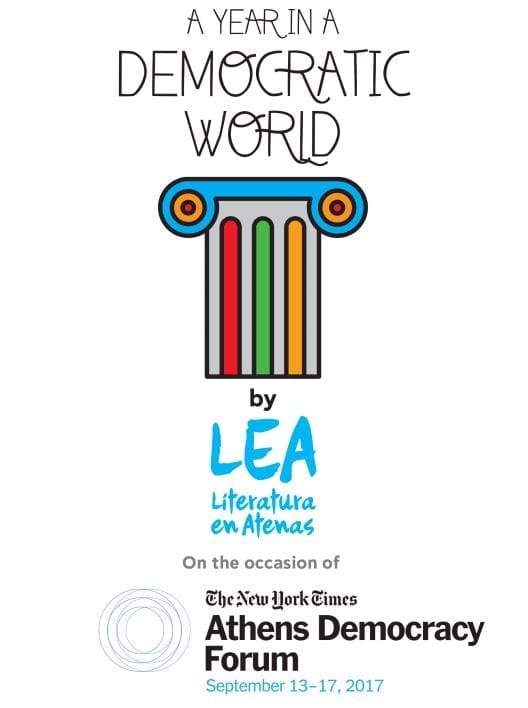 The exhibition "A year in a democratic world, through the eye of visual arts" will take place from September 13 – 17 at the Zappeion Megaron. The exhibition will feature round 40 cartoons from New York Times editorial cartoonist Patrick Chapatte. In addition, a collection of works by Kathimerini cartoonists and Latin American, Spanish and Portuguese cartoonists across a number regional newspapers will be exhibited. In order to link the past to the present, and to create a level of awareness that enables us to question whether the fundamentals on which democracy was created remain relevant to the world we live in today, the cartoons will be accompanied by the quotations of ancient Greek philosphers, including Aristotle, Socrates and Solons which express the basic ideals on which democracy was founded. There will also be an exhibition of Pulitzer Prize-winning photographs from The New York Times and Reuters led by Yannis Behrakis, renowned Greek photographer, photojournalist and senior editor for Reuters.
Organized and Curated by Adriana Martinez, Founder of Festival LEA.
The exhibition was made possible with the support and contribution of Vision and the Embassies of Argentina, Colombia and Panama in Athens.